Simon Rigter Quartet
20jan21:0021:00 Simon Rigter QuartetDe Twee Spieghels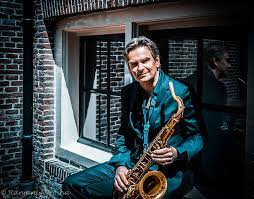 Evenement Beschrijving
About Simon
Being the son of saxophone player Bob Rigter, Simon Rigter (the Netherlands, 1973) grew up in a musical environment. At age 10, he started taking classical flute lessons, and at age 12, he started playing the saxophone.
Simon studied at the Royal Conservatoire of the Hague from 1989 until 1996, where he was taught by John Ruocco. Subsequently, he studied with Ferdinand Povel at the Hilversum Conservatoire. He graduated in 1997.
Simon has recorded CDs with Dutch Jazz Orchestra, Jazz Orchestra of the Concertgebouw, Rotterdam Jazz Orchestra, The Reeds, Curtis Fuller, Slide Hampton, John Marshall, Cees Slinger, Victor Kaihatu, Peter Beets, Ruud Breuls, and Erik Doelman. He performed with George Coleman, Joe Cohn, Jim Rotondi, Nancy Marano, Alvin Queen, Ferdinand Povel, Ruud Jacobs, Pim Jacobs, Frans Elsen, Rob van Kreeveld, Peter Beets, and Marco Kegel and toured in China, Denmark, Germany, Ireland, India, Israel, Jamaica, Japan, and South America.
Simon plays 1st tenor in the Jazz Orchestra of the Concertgebouw, Bop2B, Equinox, and The Ruud Breuls/Simon Rigter Quintet.
Simon is the son of Jazz musician and novelist Bob Rigter.
more